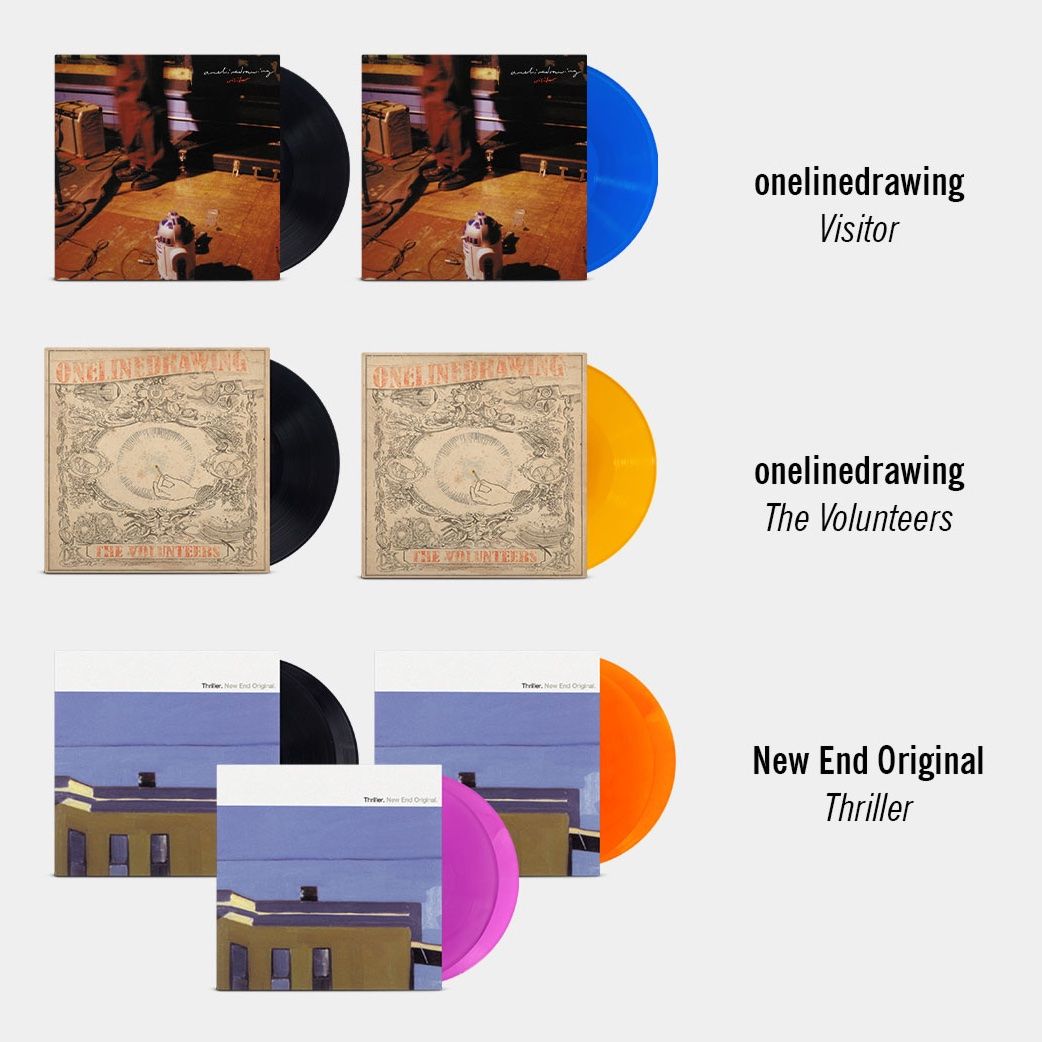 Beyond happy to share the news that, along with a new album I'm really excited about, all three of these albums (VISITOR, THE VOLUNTEERS, and THRILLER) will be getting fresh, delicious vinyl pressings this year. Get 'em all now! Here's how:
In conversations about TENDERWILD coming out soon, people have been asking about why I'm reclaiming the name onelinedrawing for the new album, and I find myself saying the name somehow feels more like home than my actual name when it comes to writing, releasing & playing songs. I can't really explain that, and it doesn't really matter. All I can say for sure is that I'm as proud of these three albums and the new one as anything I've ever made, under any name. I'm happy the old stuff still holds up, and happier still that the new stuff holds up next to it. 
Also, suddenly having four records full of songs that mean a lot to me being born or reborn in the span of a few months reminds me again how fun and fruitful the last few decades of making stuff has really been. Thanks for all of it. Here's to lots more.