(for those in a hurry)
WS25 LISTENING PARTY TONIGHT IN EUGENE 
(+*PERSONAL SHOW TOMO IN PORTLAND)
IDEAS SATELLITE SHOW THIS SUNDAY (click for info & rsvp)
BACKYARD BROTHERS EAST US TOUR JULY 2023 (click for info & tix)
SUPER-LIMITED DIRECT-TO-VINYL 7" NOW ON SALE (click to pre-order)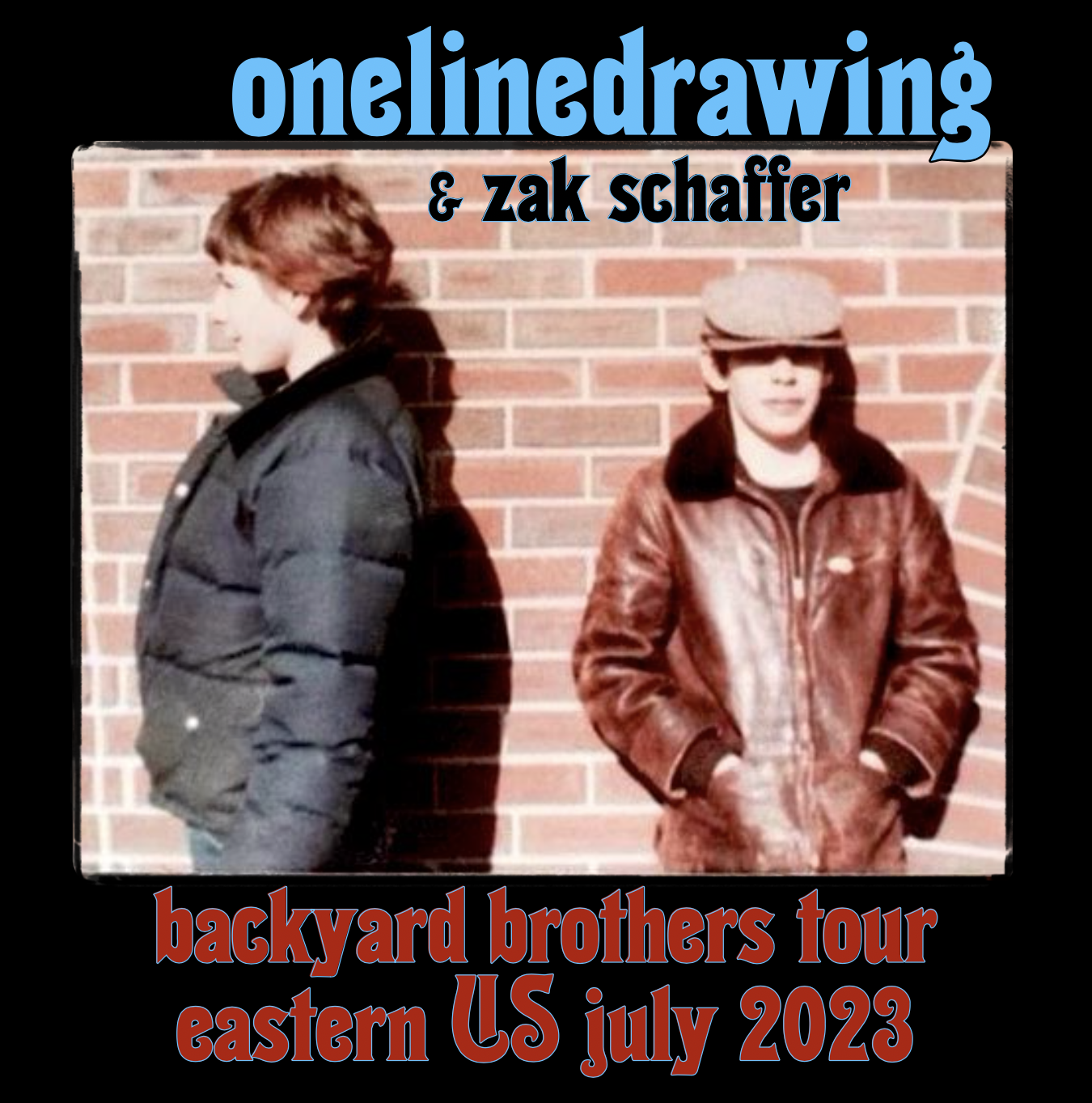 (okay, now to settle in...)
hi e-family!
every time i communicate with you this way, i'm reminded of how long it's been happening. back in the pre-internet days (yes i'm that old lol), far would send out thousands of postcards to our physical mailing list. when an email list became possible, and then bulletin boards, and then websites, and then... i was all over it. the noisy hype and general scamminess of the internet has never been my favorite, and the ability to communicate personally with people instantly, across thousands of miles, still amazes me on the regular. so THANK YOU for stickin with it and keepin it personal.
for anyone in the eugene area who hasn't heard, the public library here has an album-listening thing they do, and they've invited me to host an event celebrating 25 years of water & solutions(!?!) some of far's first shows outside sacto were in eugene, and i've just moved here, so this is extra-layered. i'm gonna see about preserving it (not sure about tech there etc), and i'll let you know if/when that gets posted. anyway, it's today 6-7:30, it's free, and here's the info!
WS25 LISTENING PARTY TONIGHT IN EUGENE 
*also, for anyone in the portland area, i'm doing a personal show there tomorrow (fri june 29), and the hosts said i could invite a few ppl, so if you wanna join me there, just reply to this e and we'll figure it!
this sunday at 11am PST (for easiest global viewing), i'll be doing a satellite show. i'll send the link out to all IDEAS ppl on sunday morning as always. if you're not part of IDEAS yet and wanna join in, you can rsvp here or just sign up for IDEAS and you'll be rsvp'd forever.
i'll be doing a run of shows around the eastern US in july with my friend of 40-ish years, zak schaffer. in all these years, we've never done a string of shows together. we're playin lots of strange places, and i'm sure the shows will feel extra-personal, given the decades of friendship fueling them, and the fact that we'll be all around our childhood stomping grounds. check it, spread the word!
BACKYARD BROTHERS EAST US TOUR JULY 2023 (click for info & tix)
on that trip, i'll pop into a studio in nyc to do somethin i've never done: record straight to vinyl! this neat lil company reached out and asked me to be part of this rad idea. you can pre-order yrs now, and it seems they'll be super-limited. check it!
SUPER-LIMITED DIRECT-TO-VINYL 7" NOW ON SALE (click to pre-order)
so yea, i've been reminded lots lately of this long & winding road (damn you paul lol) through rockworld that's been my life for last 30-ish years. just last weekend, i got to play with someone who i met in sacto 30-ish years ago, and the rest of the band was family & friends from throughout the sacto centuries. we played one of the first songs i ever heard when i arrived in the summer of '91. here's a great preservation of the ragged glory:
MAUXTRANGA - PUNKER THAN THOU - OWLFEST 2023
ok that's it for this time! more soon & always.
xo jonah